You have to taste the Tlayudas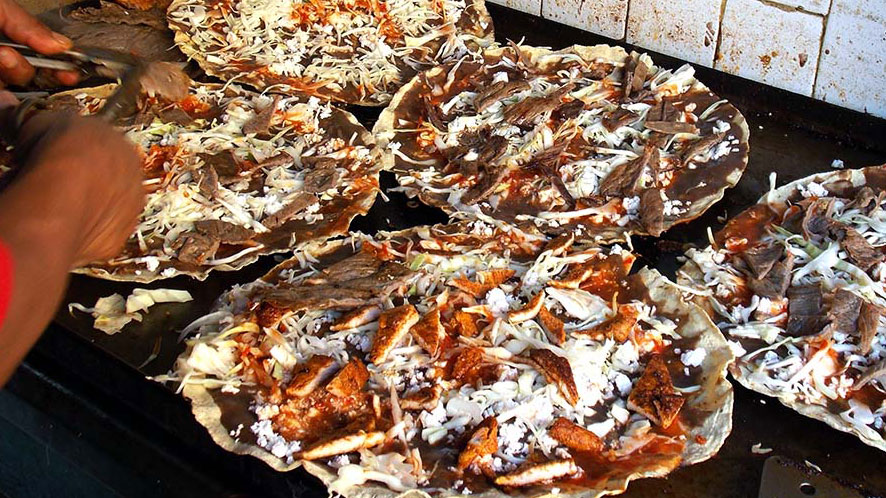 If you want to try something that really fills your stomach on any trip to Oaxaca, we undoubtedly have to try the Tlayudas.
For those who like to eat well and substantial, this Oaxacan dish, like traditional pizza, is the right one.
The tlayudas are large handmade corn tortillas, 30 centimeters in diameter, found in any market in the city of Oaxaca or in the interior of the state but, as a curious fact, I have found that only the women of the central valleys They make these giant tortillas.