The Parián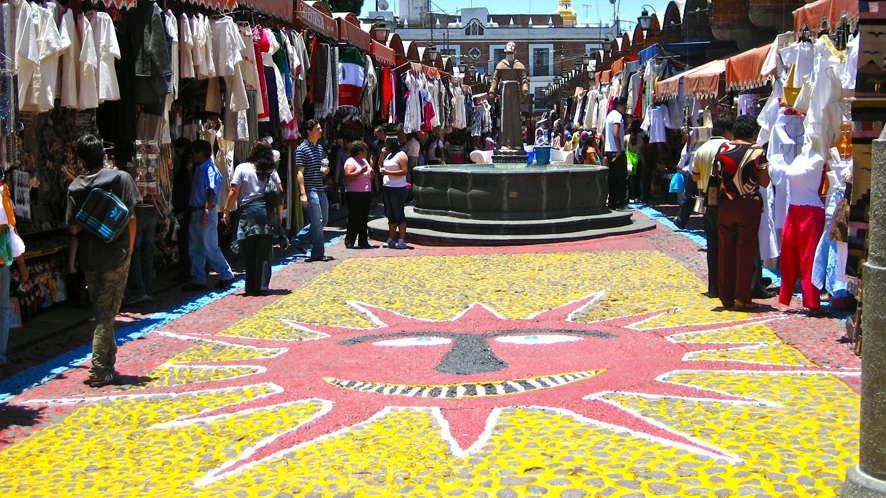 Old square of San Roque that was built in 1801. It is covered in most parts by brick with talavera tiles in the poblano style. It is considered as the first artisan market of the city and since 1961 it occupies the facilities of what was the old market called El Parián.
Currently the place is properly conditioned and renovated, with a total of 112 stores, where the most varied handicrafts produced in the different regions of the state are sold.
In El Parián you can find: talavera; textiles; saddlery; ceramics; pottery; wood and palm handicrafts; jewelry; chopped paper; blown glass; amate paper from Pahuatlán, the prestigious Puebla sweet shop and a large number of Puebla souvenirs.
Schedule: Monday to Sunday from 10:00 to 20:00 hrs.
Location: Corner 2 East and 6 Nte. No. No. 205, Centro, 72000 Puebla, Puebla.